Ifan Coyle, Jenna Preece, and Rhiannon Oliver in GALWAD
Ifan Coyle, Jenna Preece, and Rhiannon Oliver feature in GALWAD: A STORY FROM OUR FUTURE, a ground breaking live drama, created, filmed, and set in Wales to be broadcast on Sky Arts.
It is a human story of contemporary Wales that offers a glimpse into the future, and asks what would happen if the future tried to contact us.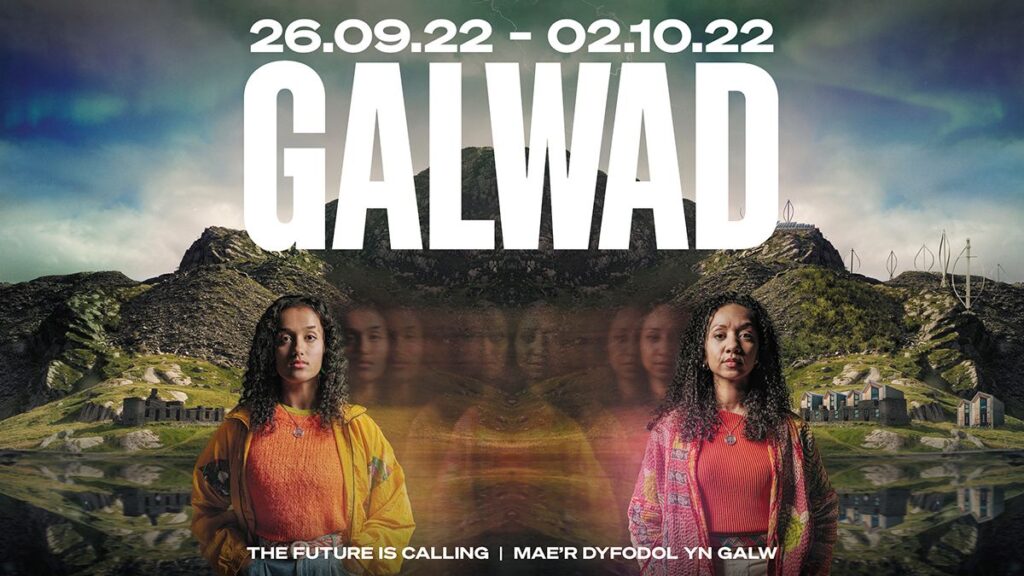 The story will unfold in real-time on digital and broadcast platforms, blending live performance and TV drama, to form a new kind of cultural event, from 26th September to 2nd October 2022.
GALWAD, commissioned by Creative Wales as part of UNBOXED: Creativity in the UK, brings together a 200-strong team of Wales' boldest creative talent to tell a story through live streaming and live broadcast fromSwansea, Merthyr Tydfil and Blaenau Ffestiniog. 
From 26 September, audiences can follow the story on social media and TV as it moves between Wales today and thirty years into the future, with unannounced interventions on S4C and by following on Facebook, Twitter, Instagram, YouTube and TikTok. The story culminates in a four-hour broadcast on Sky Arts (free to view) offering the chance to catch-up on the week's events in Swansea, Merthyr Tydfil, and Blaenau Ffestiniog before the final live broadcast from Blaenau Ffestiniog and a 60-minute drama set in the future.